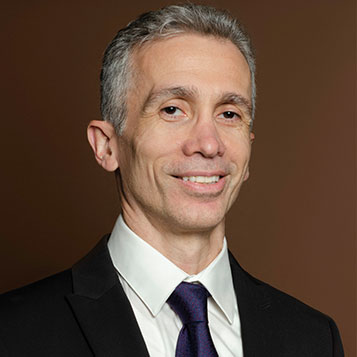 "I have been involved in the dental profession from the age of 19 at its different levels, from my education to acquire the requisite knowledge and skills, to community and private practice, and eventually teaching. The great privilege of this job is that it has given me the chance to see, speak to, and get involved with an amazingly diverse population on a daily basis. This has been an ongoing source of life experience and delight throughout the past 25 years."
"I believe that making even the smallest changes to a patient's esthetics and function can go a long way. Dentistry gives me the fulfillment of creating a piece of art while improving the health of my patients."
Dr. Nima Foroutan has more than 25 years of experience in providing high-quality dental care through a variety of services, including cosmetic dentistry, implants, and Invisalign. His practice philosophy is based on mutual trust, respect, accountability, and making a difference—both large and small—in his patients' lives. He graduated from the University of Washington School of Dentistry and made Bellevue his home since 2010. He is currently an affiliate clinical faculty member at UW.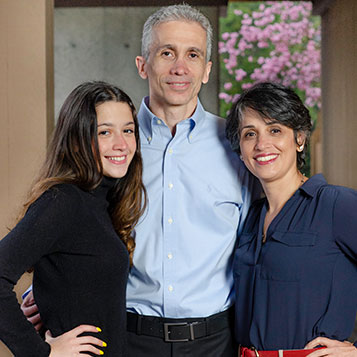 Dr. Foroutan stays up to date regarding advanced techniques and materials, which helps him improve patient outcomes with more predictable results. His dedication to continuing education is reflected in his involvement with different Study Clubs and professional organizations including Spear Study club, Misch Implant Institute, American Academy of clear aligners as well as the American Dental Association, Washington State Dental Association, American Academy of General Dentistry, and Seattle-King County Dental Society.
Dr. Foroutan currently resides in Bellevue. He and his wife Elham, who is also a dentist, have a daughter and a Poodle named Fido. In his free time, Dr. Foroutan likes biking, skiing, reading, gardening, and traveling with his family.